Days pouch (made in Japan series) [LP]
The "Days Pouch" is a gadget pouch developed from the perspective of a nomad worker who is active anywhere he likes with a laptop in one hand, thoroughly researching the organization of gadgets necessary for laptop (PC) work and the inconvenience of carrying.
Due to the ease of use from the user's point of view, the total number of shipments in the series has exceeded 11,000. (*We are calculating the total number of retail sales and wholesale shipments until June 24, 2022)
And this time, although the price is higher than conventional products, we will start developing the "Days Pouch (made in Japan series)" that is particular about sewing in Japan.
Newly, Yubok has negotiated and adjusted with sewing craftsmen in Japan many times, and has also prepared fabrics and materials, and this time the production system has been set up.

As for the color, we have prepared two colors, "navy gray" and "black", which are popular among conventional products.
Also, for a limited time only, we offer a wrapping service for customers who wish to use it, so how about giving it as a gift?
*Please check the product page for details of the wrapping service.

In the future, we would like to develop many high-end series that are particular about sewing in Japan.
We hope that you will take a look at our product pages. Thank you.
Introducing the recommended points of the day pouch!
"Days Pouch" is a self-standing storage and organization pouch that can be placed on a table.
You can put all the gadgets used for PC work on a small table in a cafe or coworking space together and take them out as needed.
It can be used like a pen holder or desktop case, so you can quickly take writing utensils and notepads in case of sudden contact, greatly improving work efficiency. We strongly support your work even when you are away from home as if you were in the office.
"Days Pouch" is a compact size. It is a size that is easy to carry as a bag-in-bag.
In addition, it is small enough not to get in the way even when placed on a small table. Even with a small table such as a cafe or coworking space, the "Days Pouch" can make effective use of a narrow working space.
"Days Pouch" is compact but has excellent storage capacity. You can also store mobile batteries, AC adapters, cables, smartphones, writing utensils, etc. necessary for telework with a laptop.
The day pouch has 9 large and small pockets centered on the main pocket. It is very convenient to store each gadget separately.
Here's a video that shows how much you can actually get.
*The product in the video is not the "Days Pouch (made in Japan series)" this time. It will be a prototype.
Work tools such as smartphones, notepads, ballpoint pens, etc. can be placed in the left and right open pockets on the outside, cords that get messy can be placed in the pockets inside the main pocket, and USB memory and SD cards containing important data can be stored in the zipper pocket.
No more confusion looking for cables and adapters when charging your laptop or smartphone in your spare time.
If the opening of the gadget pouch is small, it is difficult to see the tools inside, and it is difficult to take them out.
The "Days Pouch" has a clasp with a main pocket that opens wide to the left and right like a clasp. You can keep the mouth wide open just by holding it with your finger, so you can easily take out the gadgets at the bottom of the pouch.
In addition, the upper zipper uses a double zipper that can be opened from both the left and right sides . It has a looped fastener top (pull) so you can easily open it by hooking it on your finger.
The fabric used in this day's pouch is a water-repellent polyester material .
Since it has been treated to be water repellent, some water droplets are repelled. At the same time, it also has an antifouling effect that makes it difficult for dirt to stick to it.
*The water-repellent finish will gradually lose its coating over time and depending on how it is used. It's not long term.
In addition, it has a cotton-like and natural look, giving it an elegant impression. The lightweight and durable material makes it perfect for everyday use.

In addition, YKK zippers are used for the pouch zippers.
*The YKK zipper used in this product is not waterproof or water repellent.
YKK is a world-famous fastener manufacturer. A zipper with excellent smooth opening and closing operation protects the items inside the pouch.
The "Days Pouch (made in Japan series)" to be announced this time will be available in two colors.
Product name: Days Pouch (made in Japan series)

Color: navy gray, black

Size: Approximately 17cm long x 19cm wide (bottom 13.5cm) x 8.5cm thick
(* Please note that the above sizes are designed specifications.)

Weight: about 149g
(* Measurements are taken with a sample product. Please note that there may be slight differences depending on the individual product as it is a sewn product.)

Number of pockets: 9 large and small

Main material:
・Polyester material ・YKK fastener ・Wire frame of clasp

Opening and closing specifications: Double zipper Manufacturing: Japan General selling price: 9,818 yen (tax excluded) 10,800 yen (tax included)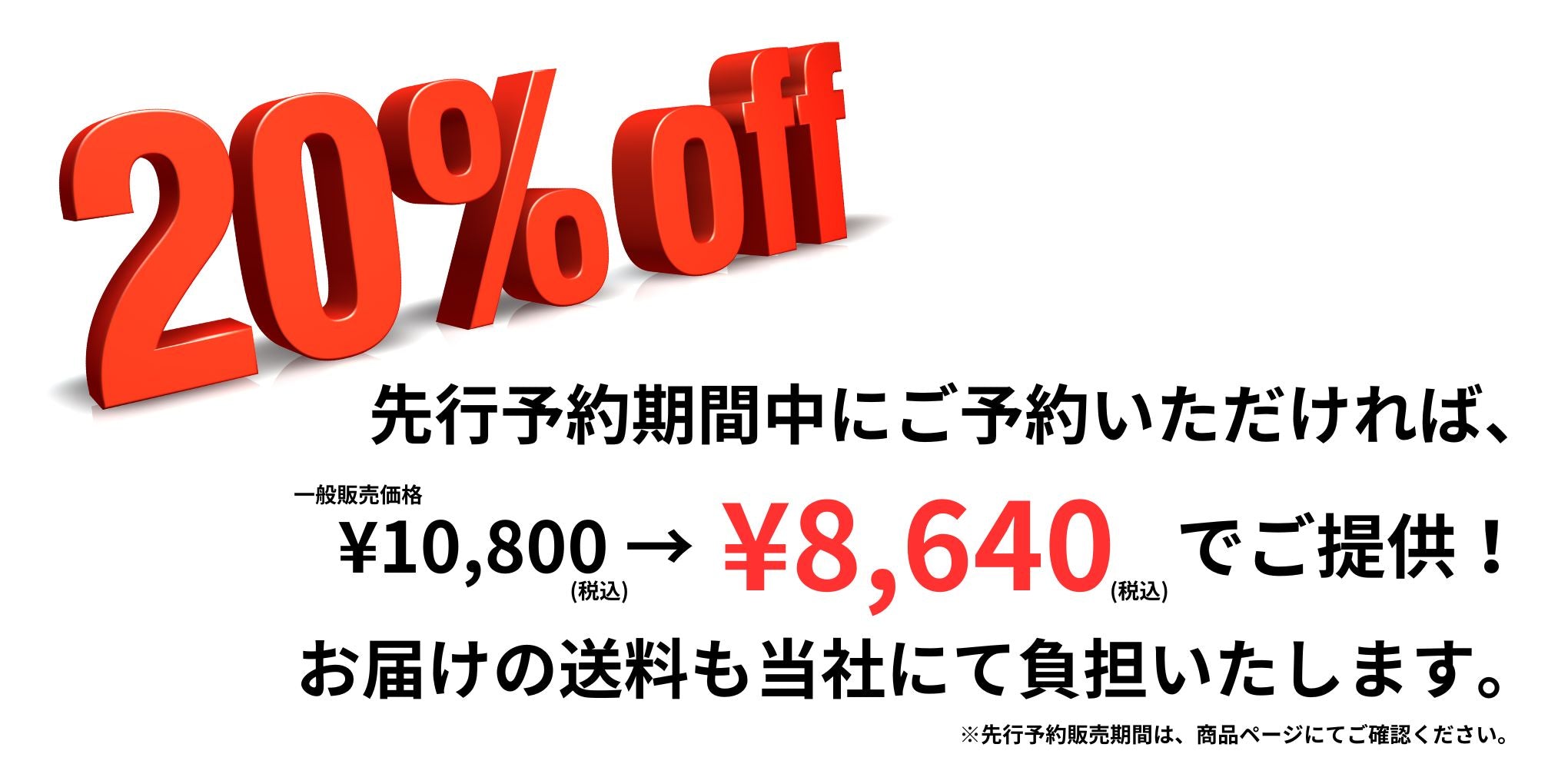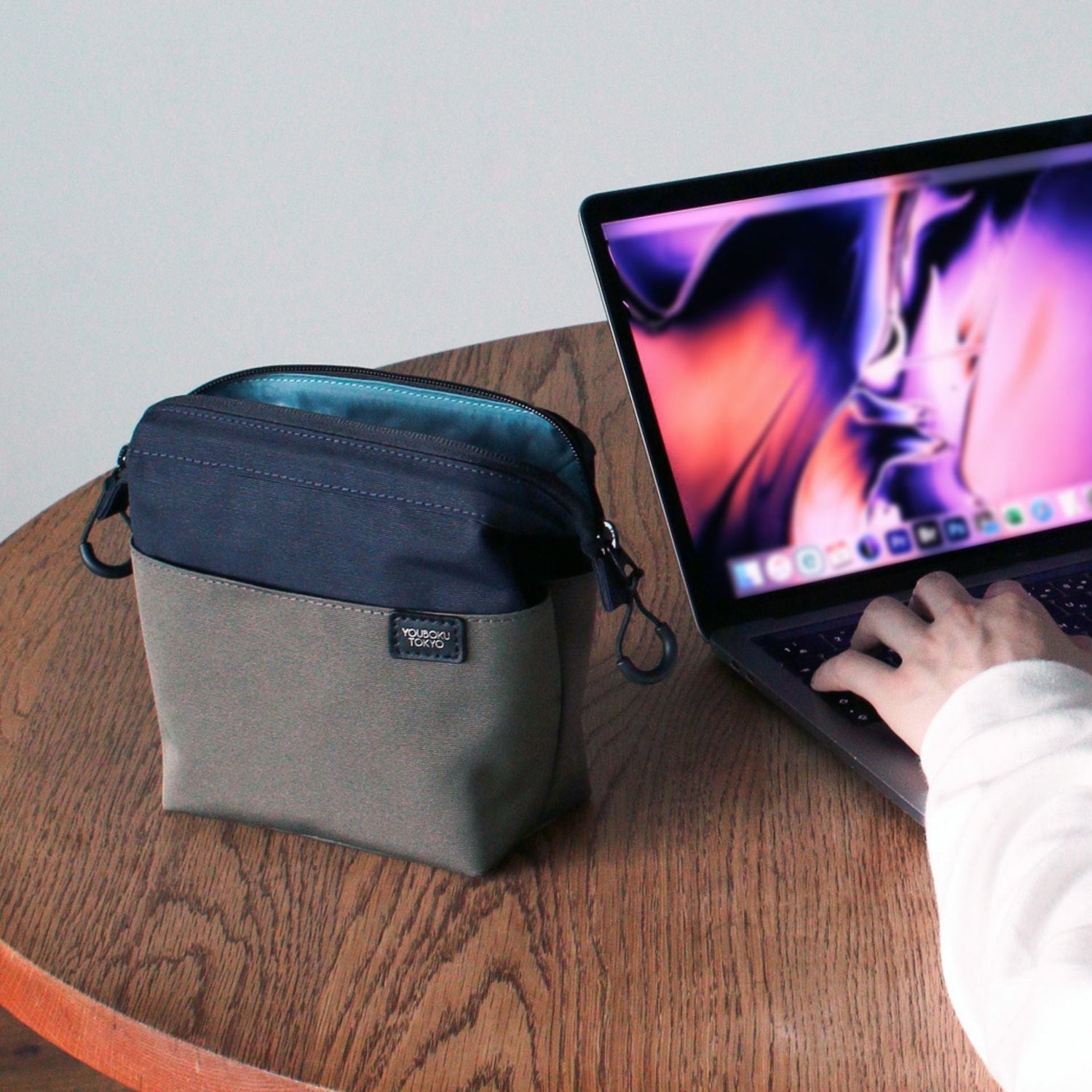 "Yuboku Tokyo"
Freelance, parallel worker, nomad worker, work style reform etc…

With the evolution of technology, various keywords related to work and work styles have been born.

The increase in free working styles will change the organization of companies, and the relationship between companies and workers will change as workers choose their working style.

In the same way that clothes and personal belongings represent a person's style, from now on, the way people work will also become a style that expresses that person.

Yubok Tokyo is a work style brand that supports diverse and flexible work styles that suit the lifestyles of each individual and "softly attracts" their individuality.
Yuuboku Tokyo HP
Yuboku Tokyo product
Regular price

Sale price

¥10,800

Unit price

per

Regular price

Sale price

¥2,580

Unit price

per

Regular price

Sale price

¥5,380

Unit price

per
Yuuboku Tokyo mail magazine
We will deliver the latest information on Yuuboku Tokyo. In addition, subscriber-only coupons will be delivered immediately after registration.
(C) 2023-, GK Yuboku Unauthorized reproduction or use of the content, images, videos, etc. on this page is strictly prohibited.
Unauthorized copying prohibited.